Northern District Fun Day (04/21/23)
Anne Arundel Northern District PACT are having an event. please click on the link listed "fundayflyer" or scan the image here.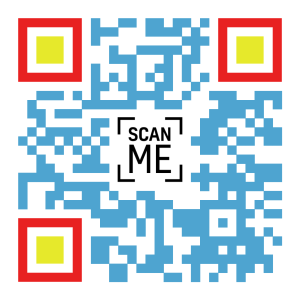 Harundale Express run for 2023   TBD
The past years run was one of the best years ever! The turnout and excitement was good to see!

The Harundale Express will be running once again!
We will begin ???
The run will follow the same path as always and we will still uphold some pandemic protocols. Santa's helpers will be handing out the gifts to avoid close contact. we will allow photo ops but will only have people standing near the sleigh so that Santa can remain sitting. We thank everyone for their help and understanding and the overwhelming support that has been shown in the past with regards to this.
The express will start on that day at about 4 pm. We start on the West side of the community at Manor and Ashington and continue along that side of the Highway, South including the sections of Oakwood Park and the Plaza. we then cross over at Preston and continue North finishing out on Amberly.
Please understand that the entire run takes about 4 hours depending on the turnout of kids and kids alike, traffic and road conditions. There are several roads that are duplicated due to the one-way aspects that we have. Listen for the noise of sirens and music and try to be waiting as much as possible but please know that if we get past you on one street just come over to the next one!!
Santa will be able to be tracked via GPS Tracking systems. Information will be sent to every home in the community that will have a web site and login information. From Smart phone, laptop or desktop! all will be able to login and track in real time where Santa is! We think that this should be fantastic for all.
Annual 4th of July Community event:  2023 TBD
Please join us this year down at the park at Guildford Road for food, fun and gathering with new and old friends. The event will start 3 pm and continue on through the evening.
The event is rain or shine and as in the past there is always a chance for the late afternoon shower. We will have food supplied by Catering Solutions and restrooms will be available.  Your friendly pets are welcome however must be on a leash.
This is a private event for current residents of Harundale Oakwood Park community and there will be a sign in sheet upon entry. We look forward to seeing you there!
Northern District Police, PACT unit (PROGRAM OF ASSERTIVE COMMUNITY TREATMENT), calls for help and the Harundale Community answers!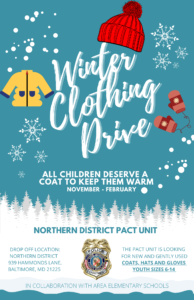 The Northern District PACT Unit would like to thank the Harundale Improvement Association for their very generous donation of hats, gloves, and coats for the Winter Coat Drive put together by the Northern Pact Unit. The Coat drive is to assist the Anne Arundel County Public School students.
ages 5-11.
Local Scouts Meeting 
Thanks to the cub scouts that came through the community on Saturday Nov. 13th and provided cleanup through the area while learning about the community!
Scouts (Harundale) is starting back up for the year and looking for interested families to learn about our program/activities.
Scouting can be a life setting experience, providing friends, skills, and experiences for a lifetime.
We meet weekly on Thursday nights at the Harundale Presbyterian Church fellowship hall (1020 Eastway, Glen Burnie, MD 21060, next to the Glen Burnie Library and across Richie Hwy from Mission BBQ)
This is our welcome (back) event for families with youth Kindergarten through age 17 to come learn about Scouting.
Along with information, there will be fun activities and interactive Scouting displays